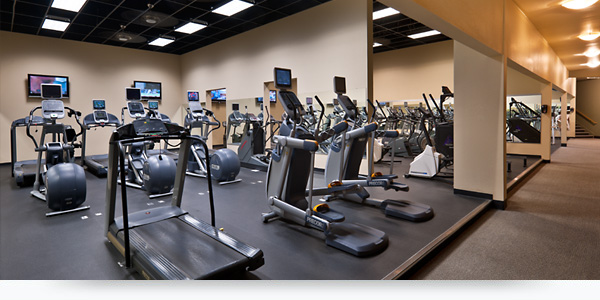 Caughlin Athletic Club Cardio & Weights
Reach your fitness goals on our state-of-the-art equipment, including:
Cardiovascular Center with Cardio Theater
Treadmills
Total Body Eliptical Machines
Cybex & Free Motion Strength/Resistance Equipment
StepMill
Upright & Recumbent Bikes
StairClimbers
Free Weights
Weight Training Equipment
Our club offers weight training equipment to work every part of your body. Whether you're pressing, benching, or squatting, you'll have a variety of ways to shape your physique.
Cardio Equipment
No gym routine should be without cardio exercise. Our club is filled with cardio equipment and features several types of machines to help you lose weight and improve your cardiovascular health.