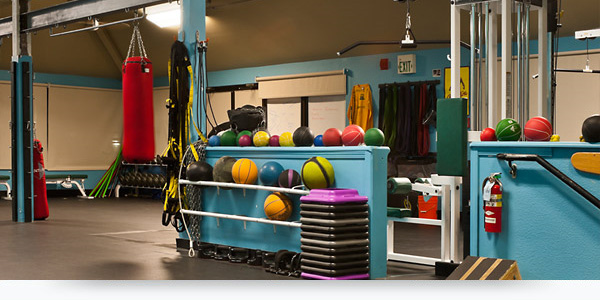 Strength and Cardiovascular Fitness Classes
Bender Barre Method
Barre is the hottest method of training since the Pilates boom. The Barre method focuses on the body's ability to lengthen against gravity and applied functional exercises for all levels of students. You do not have to be a classical dancer to appreciate the movement of vertical training for stronger legs, butt, and back utilizing gliding bender ball. The workout requires the student to be focused on the goal of each and every exercise creating fantastic results!
Circuit/Cardio
This class is 60 minutes of power for all fitness levels! Strengthen all major muscles! Be inspired as a group to reach a new fitness level. This class has a combination of  body weights, agility drills, and regular weights. Up your cardio game!
Cycle
Cycle classes provide a terrific cardiovascular, non-impact, calorie-burning workout. Bring a water bottle and get ready to sweat in a fun group setting with great music. "Come on, feel the noise!"
DanceFit
Rock your body to the hottest music and shake those hips faster and better than Latin pros! DanceFit incorporates fun Latin, African and hip hop dance moves; creating a chiseled hourglass figure! Get your grove on while having fun, toning up and shredding off body fat. Classes also incorporate full body resistance training, core and flexibility training. All levels welcome!
Light & Limber
Work on balance and core strength and twenty minutes of stretching in the group exercise room. This class is suitable for all ages and abilities.
Muscle Mix
This is a full body, conditioning class that utilizes the step, weights, bands, and balls to increase muscle endurance and cardiovascular conditioning. The class includes intervals of cardio segments for a full body workout.
Pedal & Pulse
Indoor Cycling meets Barre training in this strength and cardio combination class like no other. 30 minutes of challenging cycling revs your cardiovascular fitness, then you get off the bike and work your core, upper and lower body barre-style. This class will fly by so fast you will hardly know you are working so hard.
Pilates
A mat class that focuses on strengthening the muscles of the "powerhouse" abs, back, glutes and thighs. It is based on the teaching of Joseph Pilates and is on of the hottest new trends in fitness; come try it out!
Tai Chi
This is an exercise system of slow controlled movement of the body, arms, hands, legs, and feet in coordination with mind and breathing, generating inward and outward calm.
TRX Total Strength
TRX Total Strength class focuses on the total body workout geared to lose weight, tone up and build a stronger leaner body from in inside out.  Take your workout to the next level with TRX suspension training, battle ropes, Plyometrics and core conditioning.  Make your workouts count and take your fitness to the next level!
Yoga
Yoga is an integration of body, mind, breath, and spirit steeped in thousands of years of tradition. It brings awareness and flexibility to body and mind while increasing well-being and fostering compassion towards yourself and others. You don't need to be flexible to practice yoga; you just need to have an open mind!
Gentle Yoga is suitable for everyone. It includes seated and standing stretches, gentle movement, and a focus on breath awareness. This class is appropriate for those with limited mobility or other physical concerns, or for those who are just interested in moving at a slower pace. Meditation, mindfulness and deep relaxation are integral to this practice.
 Yoga Flow links classical yoga posture and creative variations into fluid movement using the breath. This class is faster-paced and can be vigorous, but is still appropriate for all levels of experience (we always offer appropriate modifications). When mind, body, breath, and spirit unite in the flow it becomes a moving meditation.
Yin Yog begins with a gentle flow sequence and core exercise to warm up the body and prepare it for deep stretching and relaxation. Yin energy is represented by winter, night time and an inward focus. Postures are held on the floor for 3-5 minutes to cultivate this quiet, peaceful space in the body and mind, with soft lighting and soothing music. Yin postures are passive, allowing the joints and connective tissues to stretch and release tension. The focus on deep breathing through the postures to keep the mind quiet and reflective during this slow-paced, gentle class.
Total Body Fitness
Interval training and muscle conditioning combined. A great overall body workout that will leave you wanting more.
Total Body Fat Blaster
Blast away the fat with a series of intervals, sculpting and athletic combinations.
Zumba
This high energy, Latin inspired dance fitness program combines elements of hip-hop, samba, salsa, merengue, mambo, martial arts, belly dance and bollywood moves. We like to move it, move it!