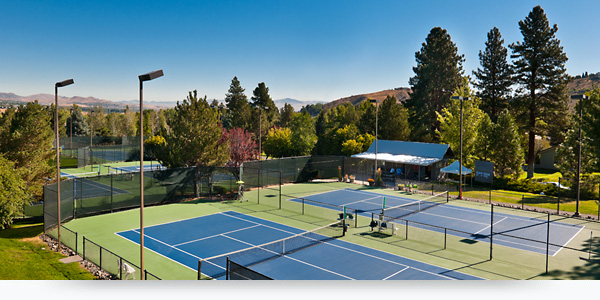 Junior Tennis Programs
For more information and to sign up for this program please contact Randy, the Director of Tennis Programs at 775-240-6505, Kristine, the Director of Tennis Activities at 775-301-0543 or email us at tennis@caughlinclub.com .
10 and Under Tennis
(5-10yrs)
Monday – Friday 4:00pm-5:30pm
Saturday 10:00am-11:30am
$300 per month
$70 per week
$20 drop-in
Year Round
The USTA has developed 10 & Under Tennis especially for kids. It was introduced to help kids learn quickly, have fun, and develop a love for the game through smaller courts, fitted racquets, & specialized tennis balls.
Caughlin Club Junior Tennis Academy
(9-17yrs)
Monday – Friday 3:30pm-5:30pm
$320 per month
$90 per week
$25 drop-in
Year Round
This  Academy is designed to develop high-level tennis players. Focus is on the fundamentals of tennis & tennis strategy in a fun environment. Instruction on technique & live-ball play are present in each session. 
Junior Tennis Discounts
Enroll in a program for 1 year and get 30% off!
Sign up for 6 months to receive a 15% discount!
Find all the junior tennis activities Reno, NV has to offer. It's just a click away.