Fitness at Caughlin Athletic Club
The club offers a diversified list of Group Fitness classes, such as Pilates, Cycling, Yoga, TRX and so much more.
We have several great fitness studios as well as a gymnasium and a spin room for all of our classes. Our classes are offered throughout the day and are led by some of Reno's best instructors.
Caughlin Athletic Club offers premier personal training.
We offer one-on-one, small group and team fitness programs as well as Sports Performance training.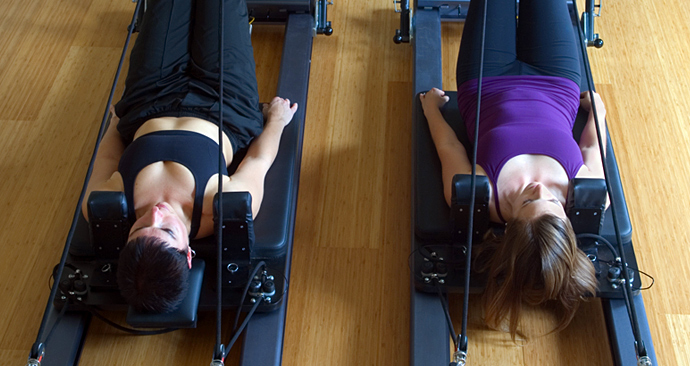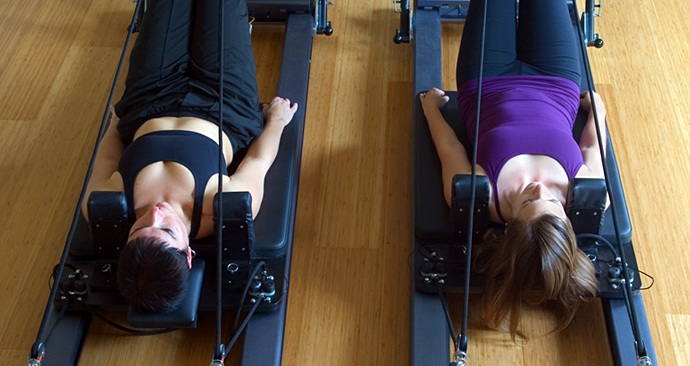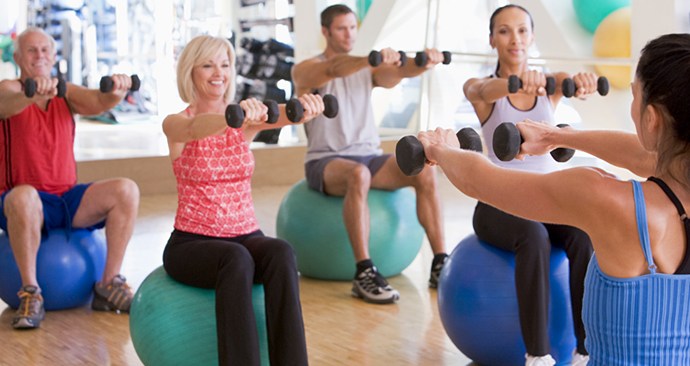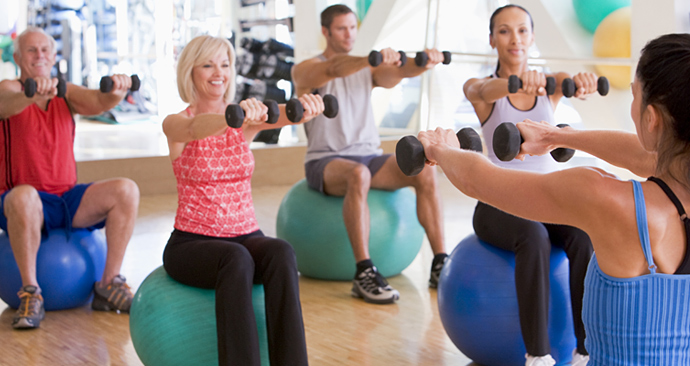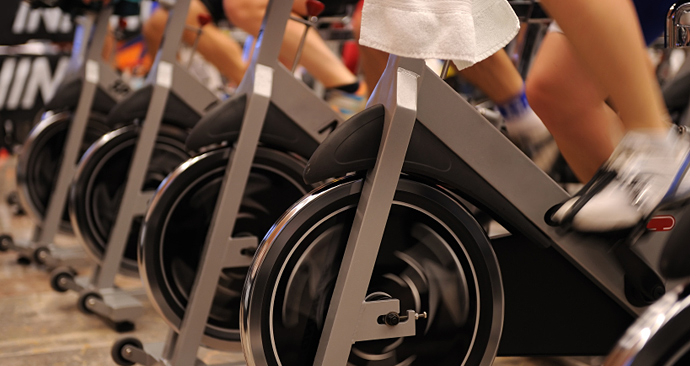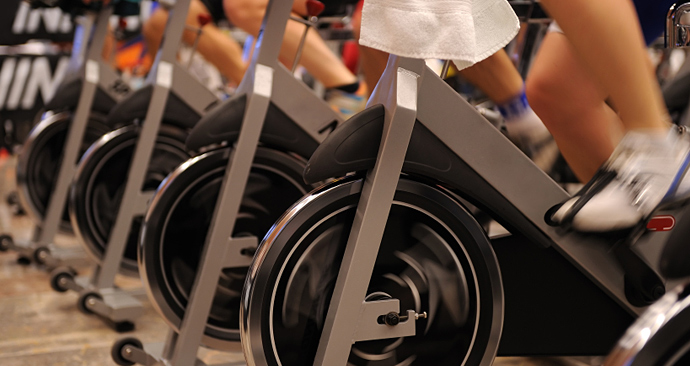 Aqua
Use the natural resistance and buoyancy of water against your body to provide a wide variety of conditioning activity. Increase stamina and strength while having a blast! (Seasonal)
Boxing
A full-body workout that focuses on developing balance and coordination, cardiovascular health, and fat loss. This class is for all ages!
Cardio Mix
Dig deep and push your limits; it's athletic, challenging, and result-driven. For all fitness levels!
Cardio Dance/Strength
Love to dance? Then this class is for you!  A mix of hip-hop, disco, and Latin mixed with kickboxing, and toning exercises.
Chair Yoga
This is a beginner to intermediate-level class. We move through seated and standing yoga poses to increase flexibility, balance, strength, bone, and range of motion. A chair is to meet a variety of fitness levels.
Chisel
A total body resistance training workout using several different types of equipment and may include bursts of cardio!  For all fitness levels.
Cycle
Cycle classes provide a terrific cardiovascular, non-impact, calorie-burning workout. Bring a water bottle and get ready to sweat in a fun group setting with great music. "Come on, feel the noise!"
F.I.T.
An interval training workout infused with a combination of functional movement patterns that require minimal equipment to improve strength. For most fitness levels.
Functional Strength
Strength, balance, and flexibility. This class is ideal for all ages and abilities.
Light and Limber
Balance, Core, and Stretching. This class is ideal for all ages and abilities.
HITT
One of the best ways to improve your fitness!  An efficient combination of sprint interval training and Tabata offset by low-intensity recovery periods allows you to truly go all out.  Designed to be safe and low impact, including mobility moves and foundation training to prime your body for hard work.
Muscle Mix
This is a full body, conditioning class that utilizes the step, weights, bands, and balls to increase muscle endurance and cardiovascular conditioning. The class includes intervals of cardio segments for a full-body workout.
Pedal & Pulse
Indoor Cycling meets Barre training in this strength and cardio combination class like no other. 30 minutes of challenging cycling revs your cardiovascular fitness, then you get off the bike and work your core, upper and lower body barre-style. This class will fly by so fast you will hardly know you are working so hard.
Pilates
A mat class that focuses on strengthening the muscles of the "powerhouse" abs, back, glutes and thighs. It is based on the teaching of Joseph Pilates and is on of the hottest new trends in fitness; come try it out!
Restorative Yoga
Targets the parasympathetic nervous system Fascia and connective tissue, and our breath to restore Balance, heal, and help the body rest.  Release tight muscles, increase circulation in the joints, increase flexibility, and Remove blockages in the body.  A great way to wind down From your day.
Strength & Balance
Build balance, core strength, and functionality with equipment that mimics a variety of different outdoor sports such as the indo board, surfset, Bosu, TRX & Rip Trainer! For all fitness levels!
Tai Chi
This is an exercise system of slow controlled movement of the body, arms, hands, legs, and feet in coordination with mind and breathing, generating inward and outward calm.
TRX
TRX is 60 minutes of power for all fitness levels! Strengthen all major muscles! Using TRX suspension training in a circuit format, be inspired as a group to reach a new fitness level.
TRX Total Strength
The class focuses on the total body workout geared to lose weight, tone up, and build a stronger leaner body from inside and out. Take your workout to the next level with TRX suspension training, battle ropes, plyometrics, and core conditioning. Make your workouts count and take your fitness to the next level
Total Body Conditioning
Interval training and muscle conditioning combined. A great overall body workout that will leave you wanting more.
Yoga
Linking classical yoga posture and creative variations to fluid movements using the breath.  This class is fast-paced and can be vigorous, but it is still appropriate for all levels of experience (we always offer appropriate modifications). When mind, body, breath, and spirit unite in the flow, it becomes a moving meditation.  Mario's Yoga Class will incorporate movements to increase your flexibility through postures and stretching movements.
Zumba Strength
A mix of Rhythmic movement and light Strength training in this super fun-filled class.