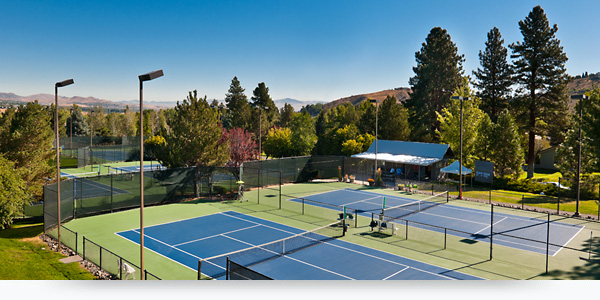 Tennis News & Events
Tennis News:
Reno City Championships are returning to Caughlin, Memorial Day Weekend. We will have men's and women's singles and doubles, in addition to mixed doubles events. You can register for the tournament at http://www.topdogtennis.com/ or contact Kristine Wymore at 775.301.0543.
As a reminder, for our USTA non-members, if you are practicing on a day outside of your team's specified practice day, you will have to pay your $5.00 fee at the front desk prior to heading to the courts. If you are unsure of your team's practice day, please contact your captain or Kristine Wymore for clarification.
School ends in 5 more weeks. Do you have plans in place for your kid's summer? We will be offering our summer camps beginning on June 12th. Camps run Monday – Friday with options for children ages 3 – 6 and 6 and up. Please contact Randy or Kristine for more information.