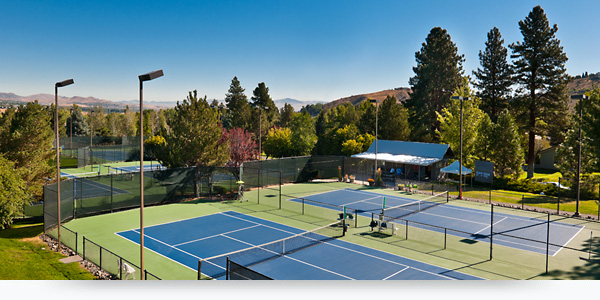 Tennis News & Events
Tennis News:
Happy Spring! It's been a crazy, wet winter, but we're looking forward to seeing everyone on the courts.
Spring Break Tennis Camps are filling up. Make sure to register your kids today. Camps will run Monday through Friday (March 20th – March 24th, and March 27th – March 31st). 
Our Little Tennis Aces is the perfect way to introduce kids ages 3-5 to the sport of a lifetime. The camp runs from 8:30 a.m. – 9:15 a.m. for only $50.00 for the week.
Juniors ages 6 – 17 are welcome to join in the tennis fun in our camp beginning at 9:30 a.m. until 12:30 p.m. We will be taking a short break for a snack around 11:00 a.m. Please remember to pack your child a snack, water, hat or visor and sunscreen. The cost for the entire week of camp is $150.00. If your child is only able to play a day here and there, we can accommodate them as well.
USTA teams are up and registered. If you are interested in playing on an USTA team, please contact Kristine Wymore, or the respective captain of the team, prior to rostering yourself. This season we will have the following 18 and Over USTA teams: Women's 3.5, 4.0 and 4.5 and Men's 3.5, 4.0 and 5.0. We anticipate a busy, bustling spring and look forward to you being part of it. Speaking of busy, be sure to check in on court availability, and reserve your courts at topdogtennis.com.